Events
We have guest speakers each week to bring us a message from God's Word as we await the work of our Pastor Search Committee.  
Join us Saturday, June 4 (RESCHEDULED DATE) . . . The WELL--Student Ministry will set up their 50's Style Diner.  There will be interesting cars to check out too plus this year we'll have 50's music from our very own Douglas Brothers!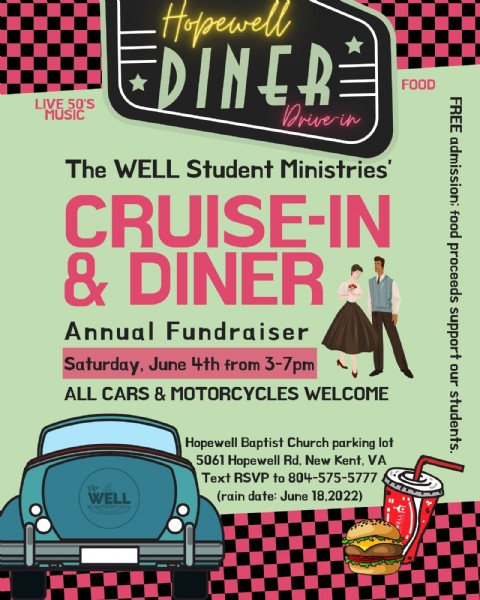 Sunday, May 29 is a Fifth Sunday!  That's Student Take Over Sunday.  We'll have music and testimonies from our youth and those involved in The Well-Student Ministry.  Join us at 10:45AM for this exciting worship service!
Looking back on January 30th, it was "Take Over Sunday" by The Well--Student Ministry, where our students led the worship service and brought a message from His Word!  Watch it again by clicking on the graphic below: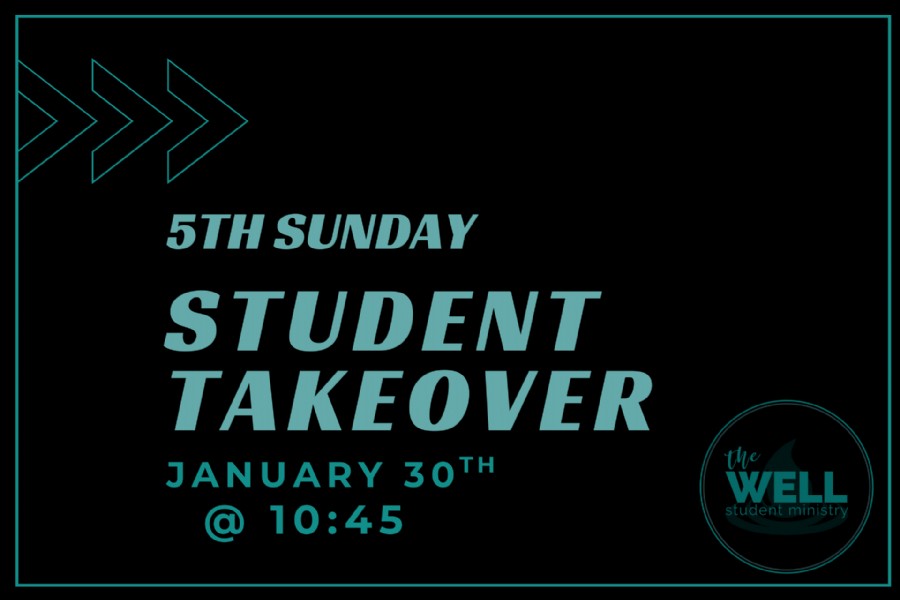 ~~~~~~
Glad to have YOU with us! 
We will continue our Drive-In worship services at 10:45am each Sunday even as pandemic restrictions are being lifted.
We will also have In-House worship as we 

temporarily* move our morning worship services into the white chapel sanctuary YET will keep broadcasting to the parking lot (104.5 FM) to accomodate the larger crowds since social distancing guidelines will limit seating capacity.
     * we are praying and planning for an early 2022 opening of the new sanctuary building

Share in the love, fellowship and worship of Jesus with us.  We cannot wait to welcome you! 

---

CAPITAL CAMPAIGN:

  We want and need you to continue your participation in our program to raise funds for the new building (sanctuary, children's rooms, offices, kitchen and fellowship hall).  Our primary need is your faith promise to pray for God's will and timing to be our focus as we complete the new building and use it for His Kingdom.  => 

Make it your habit to pray daily for Kingdom growth here at Hopewell.    
Each first Sunday of the month, we open the new meeting house up for all to see the progress being made and ask that you pray as you walk through the rooms.  Pray in thankfulness for the financial support being provided, for the craftsmen using their talents, and that God's purpose be our priority.