Media
Welcome to our media page! 
We currently use FaceBook LIVE to stream our Sunday Drive-In/In-House worship service just in case you can't make it in person. 
Our guest speaker on the last two Sundays was Wayne Hines of Grace Evangelistic Ministries.  His messages focused on Genesis 1:1-25 and were titled, "The God of Creation" and "The Meaning of Days."  You can re-watch the worship services here or on FaceBook.
(occasionally, FB won't allow us to embed the replay here on our website, but you can still click the link to see it directly on FaceBook)
Looking back:
During April, our guest speaker was Rusty Mullins, who is originally from Wise, VA yet currently serves in the hospice field heading up a new project in Richmond partnering with VCU.  He and his wife, Jennifer, who is also in the ministry, have three grown children.  You can watch and hear all three of his messages expanding upon the meaning of Psalms 23 here or on FaceBook.
He Is Alive! Easter 2022
~~~~~
Celebration of Life for Pastor Jeremy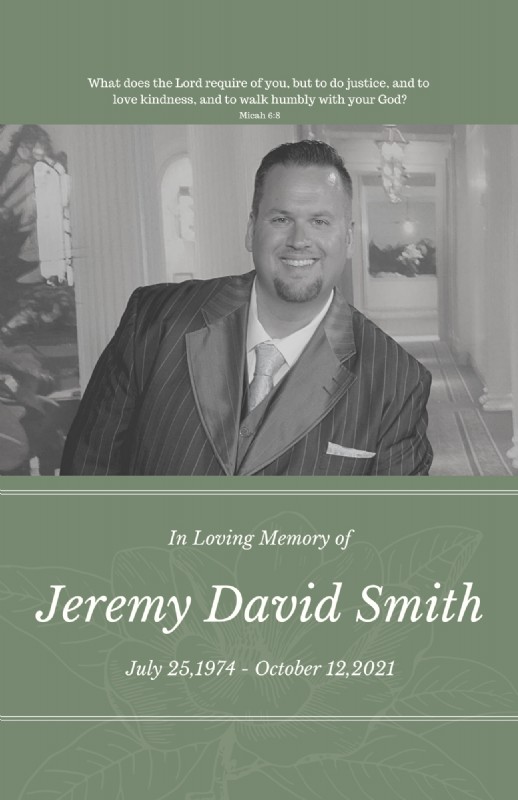 Pastor Jeremy Smith
Celebration of Life
On FaceBook, you will see that our Sunday messages during September and October were provided by Howard Rhodes.  Pastor Rhodes was our former interim pastor and we thank him for his pinch hitting during Jeremy's hospitalization and during the first few weeks of our grieving Pastor Jeremy's absence from us. Here's his message from Oct 17, 2021: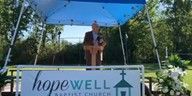 ~~~~~
In July-August, Pastor Jeremy taught us lessons from Jude.  Binge watch from the beginning here:

Each first Sunday, Pastor Jeremy brought us a "But God" moment--reminding us that although we're unsure of life, God's not surprised at all.  Watch those here:

Or rewatch earlier messages from Ephesians and our "Who Are You?" / "Whose Are You?" / "What Are You?" series that we've posted to YouTube and here on our website: