Media
Welcome to our media page! 
We use FaceBook LIVE to stream our Sunday morning In-House/Drive-In worship service for those that cannot join us in person. 
WELCOME to Pastor Rusty Mullins, our interim pastor!  What a blessing to have him shepherd us during this period of transition as we await the completed work of our Pastor Search Committee.
We've begun our Easter 2023 celebrations!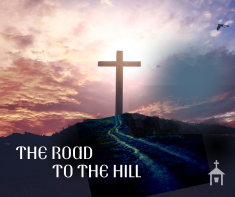 The Road to the Hill: Why Should Easter Matter to You?
Genesis 3:1-7

Back to the Basics: WE ARE CHRISTIANS
Acts 11:19-21
Back to the Basics: MISSIONS
Acts 17:22-34
Back to the Basics: HEAVEN and HELL
Revelation 21:9-14
Playing With Fire
The Pharisees doubt who Jesus is (John 8:12-20)
Back to the Basics: SALVATION
Jesus IS our Salvation (John 3:1-21)
Back to the Basics: EVANGELISM
Matthew 13:3-9, 18-23
Back to the Basics: MANKIND and SIN
Genesis 1:26-31 and 3:1-13
Back to the Basics: HOLY SPIRIT
The most misunderstood Person of the Trinity
Back to the Basics: JESUS
Fully God; Fully Human
Back to the Basics: GOD
I AM who I AM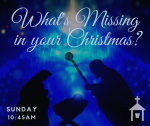 Emmanuel - God With Us
1-His Coming was Foretold; 2-God Keeps His Promise; 3-God Is Still With Us (Luke 2:4-21)
What's Missing in Your Christmas? LOVE
We love because God first loved us. (1 John 4:9)
What's Missing in Your Christmas? JOY
3 Truths of JOY: 1-Jesus brings the JOY of SALVATION, 2-JOY must be PROCLAIMED, and 3-JOY leads to PRAISE!
What's Missing in Your Christmas? SUPERNATURAL
Angels speaking to Mary, Joseph of God's supernatural plan for redemption (Matt 1:18-29)
What's Missing in Your Christmas? AMAZEMENT
God foretold His plan throughout the Old Testament starting in Genesis (Gen 3:15)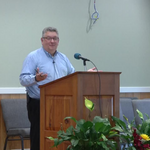 Thanksgiving Series #3 (Psalm 103)
Five Kernels of Corn
Thanksgiving Series #2 (Psalm 100)
David's song of thanksgiving - we are thankful for our God's everlasting love for us, so we praise Him!
Thanksgiving Series #1 (Psalm 73)
Asaph, King David's worship leader, was looking in the wrong direction for encouragement.
Autumn Colors
Walk in the light as He is Light (1 John 1 & 2)
Original Intent
Original Intent of God for His Church (Acts 2:41-47)
Looking back:
The Fifth Sunday of October 2022 was Student Takeover here at hopeWELL--the worship service was filled with music and message from our students. Re-watch it here:
Empowered by God
Worship Service led by The WELL-Students
~~~
During April 2022, our guest speaker was Rusty Mullins, who is originally from Wise, VA yet currently serves in the hospice field with offices located in Mechancisville.  He and his wife, Jennifer, who is also in the ministry, have three grown children.  You can watch and hear all three of his first messages to us, which expand upon the meaning of Psalms 23.
~~~
You may be looking for many of the wonderful messages delivered by Pastor Jeremy during his time with us.  If so, you can find them by tapping on the button below: