Discipleship Training
SUNDAY Evenings at 7:00PM
New 12-week study starts June 5th!  Please consider joining the group as we gather each Sunday evening to review the week's readings from our new book, "A Life Beyond Amazing" from Dr. David Jeremiah.
Are you ready to become the person God has called you to be? In A Life Beyond Amazing, best-selling author Dr. David Jeremiah uncovers God's strategy for change and challenges you to make nine important decisions that will transform your heart, your life, and your world.
We can live a life of joy and purpose, despite discouraging circumstances and worrying news. We don't need to wait for eternity to live a remarkable life, God's blessings of fulfillment and peace can be lived right here, right now. Focusing on nine qualities based on the fruit of the Spirit, we'll explore the characteristics of an amazing life.
Contact Bobby B. or the church (804-575-5777) to receive a copy of the commentary and join the study group.  You can also just jump in on any Sunday evening to hear that week's topic.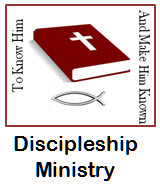 ---
---
Spiritual Gifts